Traffic Ticket Alert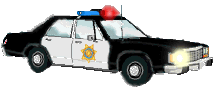 Arkansas Ticket Alert
Gilmore, Arkansas collects a major share of its revenue from Hwy. 63 between I-55 and Jonesboro. For a full news story of this speed trap from the Memphis Flyer
Arkansas Speed Trap.
This story is from 1996 so I would appreciate an update on this Arkansas speed trap.
Cherry Valley AR
probably has between 200 and 300 people they have at 4-9 policemen that patrol Highway 1 and they target anybody they do not know. They stop motorists a mile or so out of town while coming into town. Supposedly the city police have been under investigation for a few years now but whoever is doing the investigation sucks at it. There are plenty of unhappy people around with the same type of problems, the only problem is nobody in town will say anything because it does not bother them. Tip: Drive 5 miles under the speed limit when going through Cherry Valley, AR. Thanks to Randy for this report.
California
California speeding ticket enforcement is increasing with a new ultra speeding fine program utilizing multiple units and airplanes. California has one of the highest speeding ticket fine schedules in the nation so be careful out there. Related link Show No Speeding Ticket Mercy
Flordia Speed Traps
The towns of
Lawtey
and
Waldo
were featured on The Travel Channel as the two worst speed traps in the good old USA. Seems that the signs, especially the school zones, are designed specifically for the issuing of speeding tickets.
Georgia Speed Trap
Courtesy of Edward from New York
The speed trap is located on US route 17 -25 & Georgia route 84 in the town of Ludowici in Long County Georgia. The deputy sheriff who writes the ticket gets 10% of the fine and they are paid almost nothing. To me that sounds so illegal as to border on the criminal.


New York State
New York has become the first state to ban the use of cell phones while driving. Cell phones have been blamed for numerous accidents and banning them appears to be the next "politically correct" traffic ticket bandwagon. Time to start shopping for a hands free unit. Fortunately CB Radios are exempt.
New York DMV Transit Adjudication Board
covers the five boroughs of New York City, the cities of Buffalo and Rochester, and the towns of Babylon, Brookhaven, Islip, Riverhead and Smithtown in Western Suffolk County. If you receive a citation in these cities you are essentially doomed. These cities utilize the DMV Transit Adjudication Bureau. This facility is not a real court. You have no right to discovery, you don't get a supporting deposition, you cannot plea bargain and you don't even get a real judge. Appeals are virtually non-existent and according to a recent report, the Bureau is required to maintain a 65% conviction rate in order to maintain revenues. The only positive is that the Administrative Law Judge doesn't have the power of incarceration so you won't end up in jail.
Ohio
New Rome,Ohio has been featured on ABC's 20/20 as the worst speed trap in the country. Check out
New Rome Sucks
Oregon
Beware of Coburg, A small town north of Eugene, They have annexed A portion of the I-5 interstate and wrote $1.4 milliom dollars worth of speeding tickets in 2003
South Carolina
I-26 in Newberry County at the rest areas near the 65 mile marker. It is not unusual to see four or five officers running "catch" with one clocking. This is especially true on holiday weekends or Carolina game day.
I-95 The Town of Ridgeland in Jasper County near the Georgia border has installed photo radar cameras on I-95 in South Carolina. My understanding is that they are set to trigger at 85mph.
I-85 Greenville Spartanburg speed Trap. The speed limit drops from 70 to 60 an many drivers do not notice the change.
Virginia

Virginia is handing out Reckless Driving tickets like candy. Virginia is the only state that issues Reckless Driving violations just for speeding 20+ mph over the speed limit or 80+ regardless of the speed limit. Since traffic on the interstate usually moves at around 80, it is very easy to make a very large contribution. The fine can be up to 2500 plus one year in jail. I have known of one Virginia court to send people straight from court to jail. Since it is a mandatory court appearance, you have to either show up on your court date or retain an attorney. Attorney fees are usually 500 to 1500 with the fine in the same ballpark.

Washington DC

The D.C. government will double the number of photo-radar cameras, increase licensing and parking fees and enforce traffic laws more vigorously as part of a plan to raise non-tax revenue by nearly $47 million next year. The District's newest photo-radar camera in Northeast caught 788 speeding drivers in the first 48 hours of enforcement, generating at least $23,640 in fines.


West Virginia

Summersville, W.Va., is another danger zone for leadfoots. The town, with a population of 3,200, gave out 18,000 speeding tickets last year. Each year, it gets thousands of visitors to Summersville Lake, the largest in the state, as well as tractor-trailers and other traffic heading north or south on Route 19, which slices through town. Most people fail to notice the drop to 50 mph. until the siren wails. You can even pay your traffic ticket on the spot with your credit card. Talk about service!

For a full report and details visit Summersville Speed Trap
Special Truck Driver Ticket Alerts
New Jersey

Was in S Plainfield New Jersey to pickup load. NJ Dept of Treasury Compliance Unit stopped my truck outside pu warehouse, was empty. Ask driver if he had a NJ Corp Business Tax Certificate. Never heard of it. Called me with questions about how long been in business ETC... I received a Jeopardy Assessment of $2000.00 for not being in compliance. Would not let my equipment be moved until I wired fine to NJ Dept of Treasury bank. They got 11 other O/O while my driver was there that day. The O/O behind me was assessed a $4500.00 fine.

The Certificate for NJ is $50.00 per year PLUS a $500.00 mininum tax payment if you only deliver or pickup 1 load per year in NJ. GOOD NEWS is you can drive thru the state without this permit, JUST DON'T ADMIT YOU HAVE EVER DELIVERED OR PICKED A LOAD IN THE STATE OF NEW JERSEY. If you have just 1 time, hope you have a hugh bank account. From the Trucking Forum at:

New York

New York State has started issuing tickets under an environmental law that bans idling for more than five minutes, even while at the dock. You cannot pay the fine by mail but are required to appear in court and law allows a maximum fine of 10,000. This rule is being strictly enforced in New York City. I guess they have a budget deficit and think truckers are an easy target.


OKLAHOMA

Hardesty on US412 just North of the Texas border and Stringtown on US 69 in the Southeastern part of OK derive 3/4 of their town revenue from speeding tickets. Also watch out for the tiny town of Roland between the 325 and 328 mile markers on I-40. Roland has only 2800 residents but took in 1.04 million last year in fines.


Oregon

Oregon is targeting truckers for not driving in the right lane. This is especially in the Salem area on I-5. They a citing truckers even if you are in the middle lane! Be careful since this could translate into a serious violation when reported back to your home state.


SOUTH CAROLINA

Truckers exiting at 102,the Flying J truckstop, on I-85 and going towards Hwy 5 in Blacksburg need to be alert to the 45 mile dropping to 35 speed limit. Forget and you will get a written reminder.


TENNESSEE

Tennessee Commercial Vehicle Enforcement units have been stationed 25 miles apart on the interstate highways. When trucks are stopped for speeding, they're also inspected for safety.

Safety Commissioner Fred Phillips says speeding is a leading cause of traffic crashes.

Commercial Vehicle Enforcement officers have written more than 730 citations and warnings and performed more than 450 safety inspections since a crackdown began in March of 2004.

TEXAS

Houston operation cracks down on big rigs More than 16 tractor-trailers were put out of service and numerous drivers were arrested Feb. 26 as the Houston Police Department's truck enforcement officers monitored Texas State Highway 225 traffic, according to the Pasadena Citizen.

UTAH


Daggett County- Beware the Daggett County Sheriff, The entire county is a Utah speedtrap with deliberately low speed limits that change every few miles.

VIRGINIA


Fauquier Times-Democrat: Fauquier County Virginia has announced a zero tolerance policy with regard to trucks. Sheriff Joe Higgs has orderd his deputies to target trucks on Route 28, U.S. 17 and U.S. 29. and is seeking authority to enforce weights and conduct inspections.

ONLINE TRAFFIC SCHOOL

Many states allow you to take online traffic school and keep the speeding ticket off your record. Check HERE for your state.




Ask a Question! Do you have a question ON ANY SUBJECT? Just Answer has people online to answer your MEDICAL, PET, APPLIANCE, AUTOMOBILE questions RIGHT NOW!!!
NOTICE !!! ONLY AN ATTORNEY LICENSED IN YOUR STATE CAN PROVIDE YOU WITH LEGAL ADVICE



We assume no liability for the accuracy of the reports. They are from a variety of sources and may or may not be correct.


Search for More Speed Trap Locations
Custom Search





Under no circumstance will Speeding Ticket Central be held liable for any loss or damage caused by a visitor's reliance on information obtained through this web site or any other communication from us. It is the responsibility of each individual visitor to evaluate the accuracy, completeness or usefulness of any information, opinion, advice or other content. Speeding Ticket Central is intended to provide you only with general information. However, there is no guarantee that this information is comprehensive or accurate. Speeding Ticket Central does not provide legal, financial, or tax advice. Please consult a professional in these areas.